Introducing The Studio's Teachers
All Studio teachers are trusted, caring, qualified professionals. Beginning teachers and assistants must complete a work study program and the T.A.P.P. Workshop. They qualify by demonstrating high skill levels in their chosen dance disciplines, above-average organizational skills and first-class commitment.  We are fortunate to have such wonderful teachers and  award winning choreographers.  Join Us!

Janice Crowe, Director
Janice Crowe's experience as a dancer, choreographer, adjudicator and workshop leader spans five decades. Earlier in her career, Janice studied extensively with Montréal Choreographer John Stanzel and Las Vegas Choreographer Bill Dick. She has appeared as a dancer on CBC and CBOT shows broadcast in Ottawa and Toronto, and has performed in, and choreographed, many Ottawa Region theatre productions. Janice has adjudicated at competitions held in the Ottawa area and led dance workshops in Ottawa, Toronto and the United States. Janice opened The Studio in September 1992. She is certified as a Teacher of Jazz, Tap and Creative Movement by the Associated Dance Arts for Professional Teachers A.D.A.P.T.)

Jennifer Vorobej, Director
Jennifer Vorobej brings a passion for dance to the classroom—and the aim to inspire every dancer in The Studio. Jennifer's career in dance began at an early age and continued with workshops throughout North America and classes in New York City's Broadway Dance Center and Steps on Broadway. Jennifer is a certified Teacher of Jazz and Tap by the Associated Dance Arts for Professional Teachers (A.D.A.P.T.) An award-winning dance choreographer, she has also choreographed theatre productions. In addition, Jennifer has worked as an adjudicator for dance competitions in Canada. Among the many students she has helped train, several have moved on to pursue professional careers.

Janie Lacelle, SRB ASSOC, Paula Morgan Technique
Managing Director The Studio School of Dance Carleton Place
Miss Janie's passion for dance began at the age of 6. After more than a decade of dance and pre-professional performances, her love for the art and sharing her knowledge led her to begin teaching at The Studio in 1999. Being an Associate Teacher with The Society of russian ballet, Miss Janie is a seasoned technician in the Vaganova Method, presenting dancers up to the Elementary level for exams each year. Determined to provide her students with the best possible training and creating strong healthy, injury free dancers, Miss Janie has recently become Ottawa's only fully certified Paula Morgan Technique Teacher. She is currently pursuing her Master Teacher Certification with Paula Morgan. Miss Janie has had the opportunity of working with Ballet Jorgen as Rehearsal Master for 'The Nutcracker'.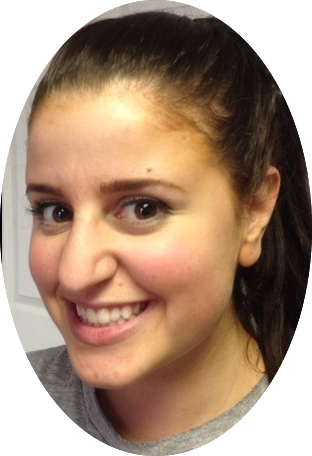 Allie Lewis: A.D.A.P.T – Jazz/Contemporary/Lyrical
Allie's passion for dance and down to earth personality is apparent in every class she teaches. She prides herself on the ability to foster meaningful relationships with her students while maintaining professionalism and providing exceptional dance education. Allie has been teaching at The Studio since 2002, during which time she has grown both as a choreographer and dance instructor. Allie is a certified ADAPT dance instructor, has a BA in Psychology, and a Master of Arts in Counselling and Spirituality.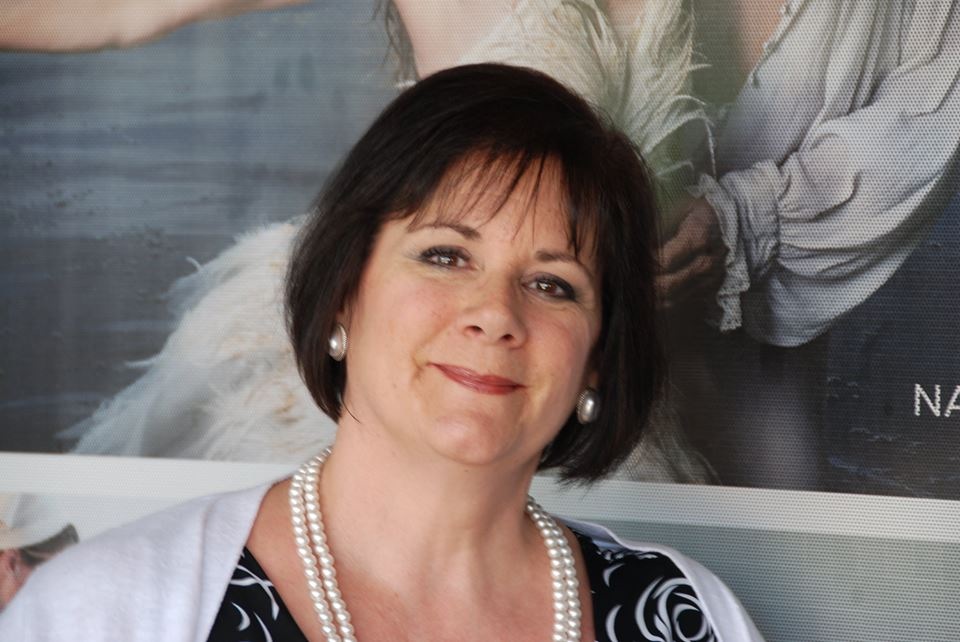 Heather Harvey, Jazz, Tap, Hip-Hop, Ballet, Lyrical, Stage/Musical Theatre, Acro
Heather's passion is tap but she also loves to teach jazz, ballet, acro dance, stage/musical theatre, and hip hop. She is an accredited Tap and Jazz Teacher through ADAPT (Associated Dance Arts for Professional Teachers) and was previously an Associated Member in Tap and Jazz through CDTA (Canadian Dance Teachers Association). She had trained locally in tap, jazz, ballet, and stage/musical theatre, and has added acro dance and hip hop to her repertoire. She has performed, competed, and choreographed in many styles of dance, and has attended and continues to attend a variety of dance workshops. Heather has over 35 years of dance experience including teaching and choreographing for both recreational and competitive students ages 2 – 72. She has been teaching at The Studio for the past 13 years and at other local dance studios prior to The Studio. Heather loves to share her passion for dance with others and to see what her students (at any age, at any level) can achieve.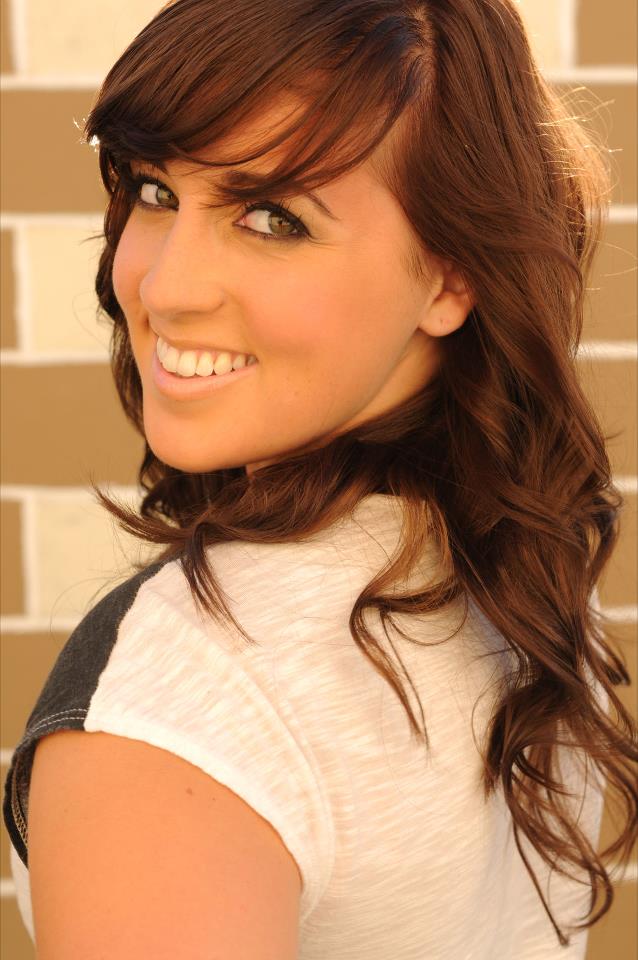 Amanda LeClaire Contemporary, Jazz, Tap, Hip Hop, Yoga
Amanda has been dancing since the age of 3. After completing her training at The Studio School of Dance in all disciplines as a competitive dancer, Amanda went on to dance professionally in New York with Carnival Cruise Lines, Karma Dance Theatre, Performing for Benny Benassi/Steve Angelo/Nervo/W&W, Assistant teacher with Broadway Dance Centre's Michelle Barber.
Worked with Sapphire Dance Company, Toronto, Odyssey Showcase with 'History of Canadian Music'. Amanda discovered the joy of Yoga and is now a fully certified Hatha and Yoga Tune Up Instructor specializing in Yoga for Dancers. We are so pleased to welcome Amanda to our teaching staff and know that her joy of dance will be infectious!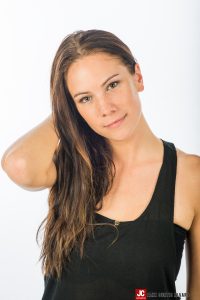 Ann Cameron – Hip Hop, Contemporary, Jazz, Ballet ADAPT
  As a young dancer, Ann's passion for dance was present in everything she did. While travelling across the continent to attend competitions, Ann made sure she      was in every workshop, audition, or master class offered. As a result, she has had the opportunity to train and perform with many of the industry's most sought  after professionals in cities like Las Vegas, Los Angeles and New York City. As a dance instructor, Ann prides herself on working with dancers across all ages and  levels of ability. Whether she's teaching a beginner-level recreational class, giving a master class to advanced students, or choreographing for a professional production, Ann ensures that her dancers are working to their fullest potential and getting the most from the experience. In addition to being an instructor and choreographer, Ann also acts as Director for the Hip Hop company at The Studio School of Dance. She is an accredited instructor with the Associated Dance Arts for Professional Teachers (ADAPT) and is proficient in many styles including Jazz, Contemporary and Ballet. In addition to instructing dance, she also acts as an adjudicator for dance competitions across North America. Ann's love of dance has only grown throughout her life and she has danced professionally with groups such as Culture Shock Ottawa, Karma Dance Theatre, The SixO Power Dancers and Odyssey Showcase. Ann strongly believes in the power of dance, no matter the style, and is motivated to help bring dance to every child who wants to learn. It is for this reason that she is proud of her affiliation to The Chance 2 Dance foundation as a supporter and instructor. Aside from her busy dance life, Ann also works as a Developmental Services Worker, providing support to individuals of all ages who have disabilities. She is currently working in a Physical Support Program at a local high school.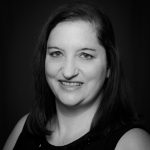 Tanya Geary A.D.A.P.T. Jazz & Tap
Tanya is thrilled to be joining the teaching staff at the Studio this year!  Tanya began her dance career, not as a ballerina but as a baton twirler. It wasn't until reaching the competitive level of twirling, that she took her first steps into the world of dance and she never looked back.  She has trained in the disciplines of Jazz and Tap, (A.D.A.P.T.), Musical Theatre, Baton Twirling, Hip Hop and Ballet and has competed across Canada and the United States. With over twenty years of teaching experience at the recreational and competitive levels and directing a studio of her own for fifteen years, Tanya is happy to continue sharing her passion for dance with her students.  After completing her teacher training several years ago in A.D.A.P.T. for Jazz and Tap, she has gone back recently to refresh her teaching qualifications and has so far completed the first year of a three year teacher certification. In addition to being an instructor, Tanya is also a very proud dance mom to Delilah.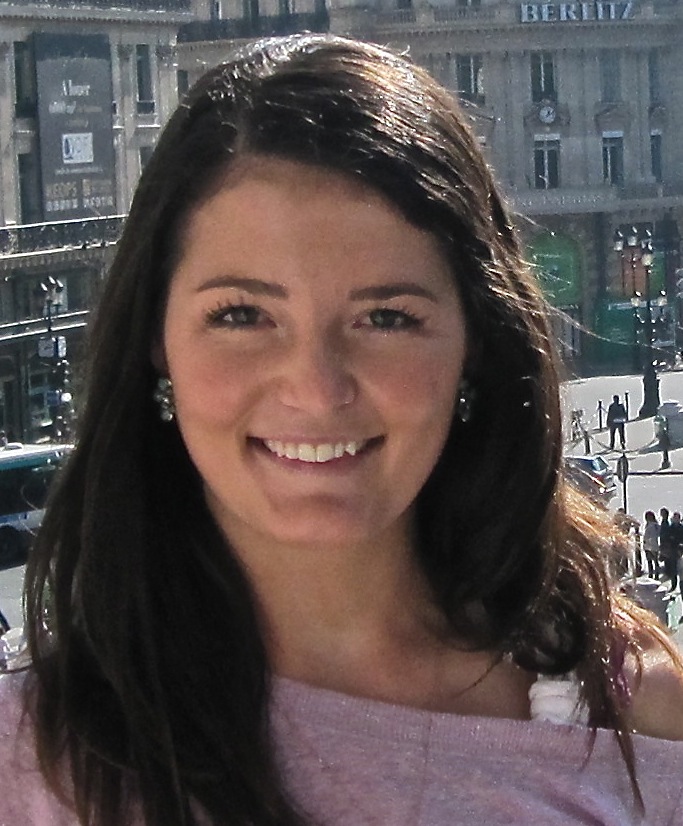 Tatiana Racine MSc Dance Science & Education, SRB
Tatiana is an affiliate teacher with The Society of Russian Ballet. She completed her Bachelor of Fine Arts in Dance, summa cum laude, at York University where she trained in ballet and modern technique while specializing in dance education. During this time, she obtained her certificate to teach C-I TrainingTM Level 1 (beginner and intermediate) with Donna Krasnow. She subsequently completed her MSc in Dance Science and Education with distinction at the University of Edinburgh. She was thrilled to perform at the Fringe festival in the neo-classical piece choreographed by Vincent Hantam. During her time in Scotland, she attended numerous professional development programs at the Royal Academy of Dance, Royal Conservatoire of Scotland, Creative Scotland and Dance UK. She is also a proud member of the National Dance Education Organization and the International Association of Dance Medicine and Science since 2012.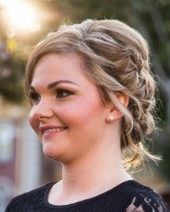 Haley Simpson  A.D.A.P.T Tap and Jazz, Ballet, Acro
Haley is certified in both ADAPT (tap and jazz) and Acrobatic Arts (Module 1), having successfully completed the respective teacher training programs. In addition, she has achieved her Grade I and II teacher's certificates from Dance Masters of America, held at the University of Buffalo. She has continued to grow as a teacher through numerous professional development courses with the Society of Russian Ballet, Canada's National Ballet School, and the RAD. Most recently, she completed a series of intensive workshops on the Progressing Ballet Technique method. Haley is currently completing the Certificate in Ballet Teaching Studies program offered through the Royal Academy of Dance, which includes coursework on topics such as injuries and prevention, childhood development, and ballet technique. One of her greatest joys is seeing the tremendous growth and development of our students from year-to-year.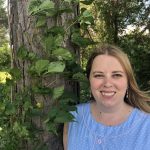 Taryn Mader .  Jazz, Tap, Musical Theatre, Ballet & Lyrical 
Originally from Calgary, Taryn began studying music and dance at a young age, training in Jazz, Tap, Ballet, Lyrical and Musical Theatre, and competing with Elite Dance Academy and The Alberta Dance Academy. After graduating from The Alberta High School of Fine Arts she received a Bachelors Degree in Music Performance while continuing to perform as a dancer and musician with various local companies, and has toured throughout North America, Costa Rica, and ChinaAfter moving to Ottawa in 2017 Taryn began working with various Musical Theatre companies in the area as a Musical Director before finding her home at The Studio School of Dance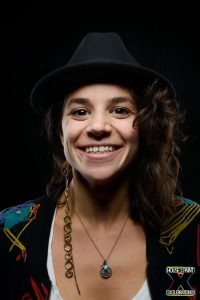 Sonia Awad  Jazz, Hip Hop, Kindersteps
Sonia Awad has been performing on stage for 18 years around the globe. She graduated from Arts Canterbury High School in 2002 and went on to pursue to    training in dance, vocal and acting at George Brown College, where she received a certificate in Commercial Dance Studies in 2004. Sonia has also completed  examinations in Jazz (Intermediate 3 A.D.A.P.T syllabus), Ballet (Grade 6 R.A.D and elementary Ceccetti) and Tap (Intermediate 2 A.D.A.P.T syllabus).
She is currently a member of Culture Shock hip hop Company in Ottawa, and was one of 35 representatives of Canada at the Music and Arts festival in Beijing, China. She has competed in the United States and Canada, and won many opportunities to compete in national competitions. To increase her knowledge and strength in dance, Sonia moved to Toronto and  has taken many different workshops, and classes, as well as studying dance at George Brown College, training in Hip Hop, Jazz, Modern, Yoga, Ballet, Acting, Singing, and Musical Theatre  She has also taken workshops in New York, Washington, and Boston. Select credits include professionals such as Siona Jackson, Jay T Shramek  Kelly Konno, Dorie Konno Lazaroff, and Bradly Rapier. She was part of the hip hop company The HoneyKats with Dance Kraze Productions, and has performed in many industrials, fundraisers, and corporate events, such as Class Act with Dame Edna in Whitby Ontario, Urban Groove on BPM TV, and Dance Ontario's Dance Weekend. She was also part of the dance company Sass, performing with Royce Da 5'9, Peter Jackson, Karl Wolfe- to name a few. Sonia performed at the 2005/ 200 fFIDA International Dance Festival and at Kick Up Your Heels at Harbourfront in Toronto, She has also danced in Dance Ontario's Dance Weekend from 2004-2010.
Sonia has also had the opportunity to expand her knowledge and train in new dance disciplines. She was given the chance to dance with Dance Migration, learning the art of Brazilian dance, performing Samba, afro and contemporary. Sonia is still learning and sharing her training and knowledge with students in Toronto, Ottawa and around the world.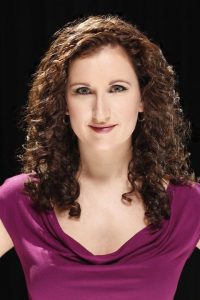 Melissa Spence  Tap, Jazz, Contemporary, Lyrical, Ballet, & Musical Theatre
Hailing from Smiths Falls, ON, Melissa Spence has been dancing since her first plié at age 7. Her journey in dance includes study of ballet, modern, jazz, tap, lyrical, contemporary and Musical Theatre. Melissa earned her Bachelor of Fine Arts—with honours— from York University in 2007, specializing in dance science.
 Following completion of her undergraduate studies, Melissa performed leading rolls in adaptations of Alice in Wonderland, A Christmas Carol, A Midsummer Night's Dream and other original full length works. Her professional career has taken her across Great Britain, the United States and Canada.
 Melissa has developed unique and motivating teaching methods that lead her students to numerous scholarships, titles and awards of distinction at the regional and national competitive levels. Her students have represented Canada at the World Show Dance Championships in Germany, Poland and Russia, and have gone on to professional careers in dance, theatre, film and circus. Melissa is highly recognized and awarded for innovative, dynamic and emotional story-telling choreography.
 In addition to her career in Show Dance, Melissa is a fully qualified Ballroom and Social dance instructor.  She is continuously furthering her education in dance history, pedagogy, injury prevention and kinesiology, which are strong passions of hers.
Melissa is happy to be back in Canada and looking forward to sharing her inspiration and artistry with the students of The Studio School of Dance.
A long-time teacher of ballet, Rosemary holds Associate level accreditation with the Society of Russian Ballet (Vaganova). She received her early training from Nesta Toumine, one of the founders of the Society and former member of the famed Ballet Russe de Monte Carlo. At fourteen, Rosemary was accepted to the school of the National Ballet of Canada but elected to remain with Madame Toumine. She then went on to train professionally with the Royal Winnipeg Ballet of Canada. There she trained with Vera Volkova, protégé of Agrippina Vaganova, founder of the Russian method of classical ballet training. Rosemary continues to educate and upgrade as a teacher each summer (Royal Winnipeg Ballet, Vladimir Issaev – Arts Ballet Theatre of Florida). For Rosemary, sharing her knowledge and guiding students in their technical execution, artistic expression, and self-discovery through dance is integral to her……."I had the good fortune of many wonderful guides in my life; I highly value the opportunity teaching dance gives me to hopefully be the same for someone else".
Tina Stone    Acro
Tina started out in the world of gymnastics where she trained up to a competitive level. She then transitioned into the world of dance at The Studio School of Dance, learning a variety of types of dance, such as jazz, lyrical, ballet, and hip-hop. Since then she has taught mixed acrobatics and dance for adults at other studios until coming back to us as an instructor. As a certified Acrobatics Arts instructor, she loves to share her passion for the mixture of acrobatics and dance with students of all ages and encouraging each student to reach for their best.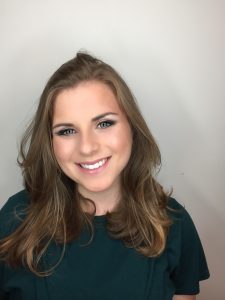 Tessa Toutant   Jazz, Tap, Hip Hop
Tessa began dancing in Winnipeg, Manitoba at the age of three. Since that time, she has studied ballet, jazz, tap, lyrical, contemporary and hip-hop. She started competing at age eight, and has participated in numerous competitions and conventions including Canadian National Dance Championships, Manitoba Provincial Dance Festival, Hall of Fame Dance Challenge, Triple Threat Dance Convention, as well as various other smaller local competitions, conventions, and workshops. Tessa has received many gold and gold honours awards in competitions in Canada and the U.S. She is very excited to share her dance knowledge and passion with the next generation of talented dancers in a fun and inclusive environment!
Administrators:
Vicky Bunker – Administration (CP)